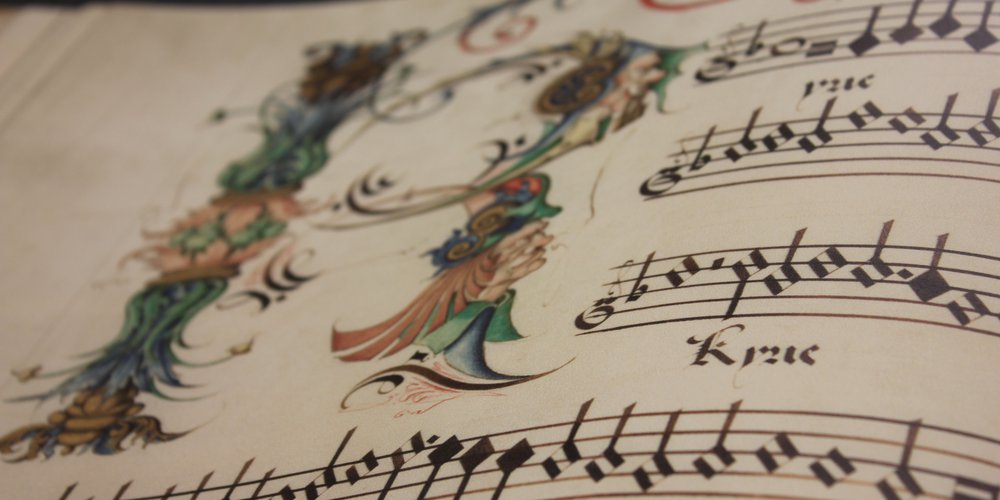 Mechelen Choirbook (B-MEa-ms-ss)
Webinar organised by the Alamire Foundation and Columbia University in collaboration with the General Delegation of the government of Flanders
On May 20, 2021, the facsimile of and study on the Mechelen Choirbook (B-MEa ss) was presented during an international webinar organized by the Department of European Studies at Columbia University (New York) in collaboration with the Alamire Foundation. The Mechelen Choirbook, the only Alamire manuscript still preserved in the city for which it was produced, is the third volume of the Leuven Library of Music in Facsimile.
This series presents high-quality reproductions of primary music sources of outstanding aesthetic, historical and cultural value. Each facsimile is in full colour and at original size, and is accompanied by an extensive study by leading experts, offering the most recent and up-to-date assessment of the source.
After introductions by Yves Wantens, the Permanent Representative of the Flemish Government in the United States, and a representative of Columbia University, general editors David Burn and Bart Demuyt introduced the new facsimile publication. They were followed by three authors from the accompanying study: Anne Margreet As-Vijvers (Illuminare scribendo), Stratton Bull (Alamire Foundation and Cappella Pratensis), and Honey Meconi (University of Rochester). They highlighted different aspects of the choirbook, from the extraordinary illuminations of this Alamire manuscript to the discussion of the music itself. Thomas Schmidt (University of Manchester) joined as a respondent after which the webinar concluded with an interactive Q&A session moderated by David Burn.