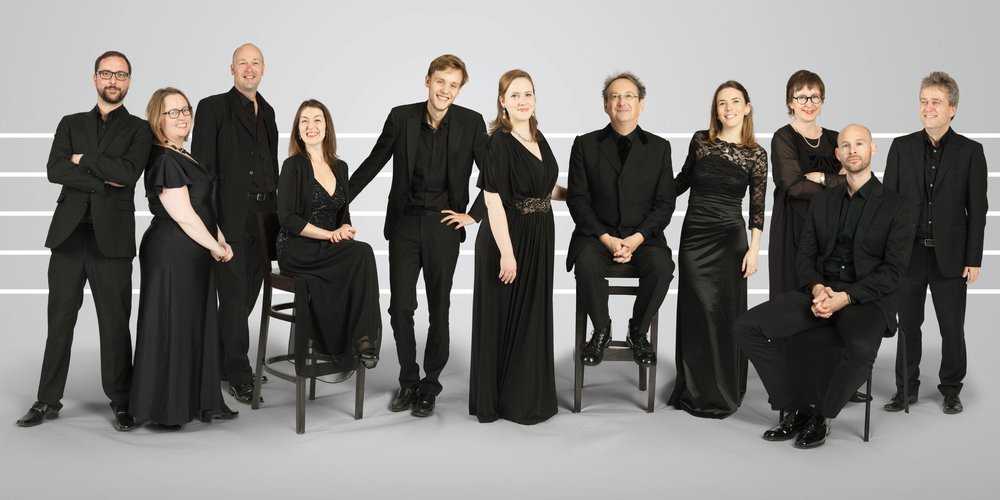 Tallis Scholars © Nick Rutter
On the occasion of their concert during Voices of Passion, we had a brief conversation with conductor Peter Phillips.
Robert Fayrfax was a very prominent figure and composer in his own time, is his music often performed nowadays?
His music is not performed very much. Of his contemporaries I'd say such composers as Isaac, Josquin, and Cornysh are performed more often, with Fayrfax coming in after that. His motets are extremely powerful. There are four motets that he wrote which are particularly very beautiful and in a slightly different style from his predecessors. There's Aeternae laudis lilium, which is an absolutely beautiful piece with the most fantastic Amen; I like Amens. The other one is Maria plena virtute, a recent discovery for us, thanks to a modern edition by Nick Sandon. Suddenly one realises that Fayrfax had a tremendously powerful expression in his music which comes out very well in both motets. Those are great pieces, they really should be performed regularly.
A lot of these English composers were active at the court. What was the influence of courtly life and religion on their musical output?
Fayrfax was still writing firmly in the Catholic tradition. The Reformation in England took place after his death, so he was just in the general mix of Catholic composers who worked in and around the court. He would have known Taverner for example, and the composers of the Eton Choirbook: he would have known Browne and Cornysh. So it's a style that they developed collectively. It's very florid, quite elaborate and an almost embellished style. So you take these long melodies and then he embellishes them so you get beautiful turns of phrase within the phrases.
Does it have a particular English sound when you compare this music to the music of the composers of the mainland?
Yes, it is remarkably different. The ranges of the different voices are different: the English are used to much higher voices and the lines are more embellished in English music. Fayrfax doesn't have the sort of precision which Josquin has, that control of phrasing. The Missa O bone Jesu is florid, elaborate. It just seems that people had all the time in the world to worship God, there's no hurry.
The Tallis Scholars are performing the Missa O bone Jesu during Voices of Passion.
This mass is spacious, it's wide. It's like a very huge cathedral with open spaces above and around. It's done by writing long lines, and the sonority is good. He spaces the parts interestingly so that you get a sort of luminous openness to the sound. I find the mass quite difficult to understand. The composition is not modern for its time, it's in quite an old style, which means that the lines and the movements are quite long. In his motets, the phrases are what I'd call more understandable. I find his masses almost medieval in the way they unfold.
2021 was the year of the pandemic, but of course also the year of Josquin.
We recorded all eighteen of his masses. The plan was to perform all of them around the world, and specifically to perform them all in four days in Berlin. Now all of that got postponed and the Berlin project will happen next year. But up to the end of August, we hardly sang any concerts; I think we only sang one in the whole of that time of eight months, but then on the first of September everything suddenly went mad and we've been on the road ever since. We're in Copenhagen at the moment and we came here from Moscow, and it's just Josquin all the time. Everyone wants Josquin at the moment. For the rest of the year we'll be singing Josquin and the next year too by the sound of it. It's also Fayrfax's anniversary this year as a matter of fact. Fayrfax died in the same year as Josquin. No one is making much of a fuss about it so you can see there is a difference between Fayrfax's reputation and Josquin's. But Josquin is the top name, he is the most famous of them all.
How did it feel to be able to perform again after this long "silence"?
It's just wonderful. It's wonderful for us, the singers are thrilled. And of course the public is thrilled because they also have not had any concerts. So we're singing to very enthusiastic people. We're just delighted to be out and listening to live music again. Everyone is fed up with online computer music, you know, it's live music now.
For Voices of Passion, you will be performing in the newly restored St. Peter's church in Leuven.
Fantastic, I look forward to it!