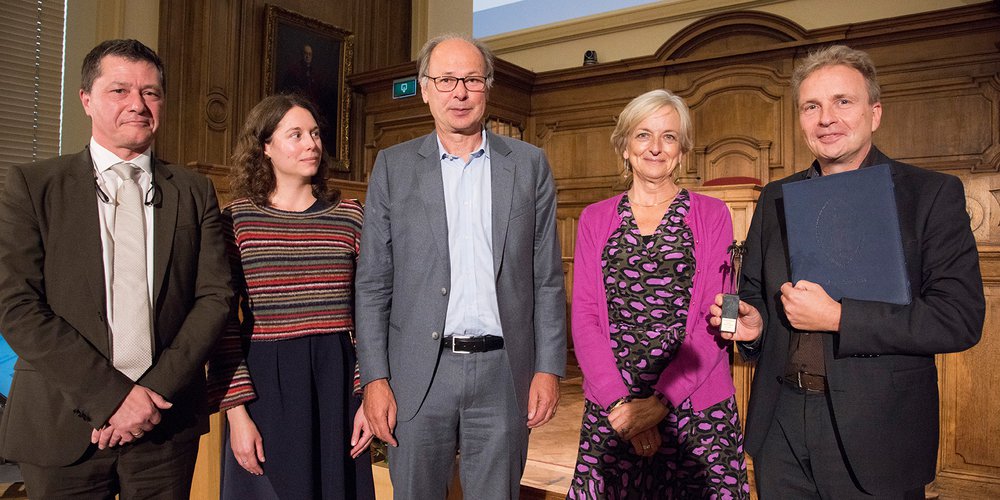 Ceremony KU Leuven Pioneer Award & Society Award 2020-21 © Michael De Lausnay
The Alamire Foundation is delighted to have been awarded the Society Award 2021 of the Humanities and Social Sciences Group, together with the KU Leuven Musicology Research Group and Matrix.
The honour is bestowed on the Musicology Research Group, Matrix (Centre for New Music) and the Alamire Foundation (International Centre for the Study of Music in the Low Countries) for their persistent efforts to valorise their research in as many ways as possible and at the highest possible level.
Since 2015, the Society Prize has been awarded by the KU Leuven Humanities Group to scientists whose research is of great relevance to the public debate. Circumstances permitting, the official award ceremony will take place in autumn during an academic session at which the 2020 and 2021 laureates will jointly present their award-winning research.
This recognition is an extra incentive to continue on the same path and a great boost in an atypical year when the Alamire Foundation is celebrating its 30th anniversary.